Travelling to Campus
How you travel to and from College can seem a little daunting, especially if it's the first time you've needed to travel some distance. This page aims to provide support and guidance to help you plan your journey.
Apply for a college bus pass
We run dedicated bus routes to and from:
Stowmarket
Felixstowe
Claydon (starting in Stowupland)
Colchester – NEW ROUTE
Leiston – NEW ROUTE
Harwich – NEW ROUTE
Parents, guardians or carers need to be the ones who book and pay for bus passes.
Timetables, stop details and information on pricing can be found by visiting ridekura.com/eeg-bus-service/. If you've not yet received your invitation link, please email eeg@ridekura.com
Book college travel passes - from 29 August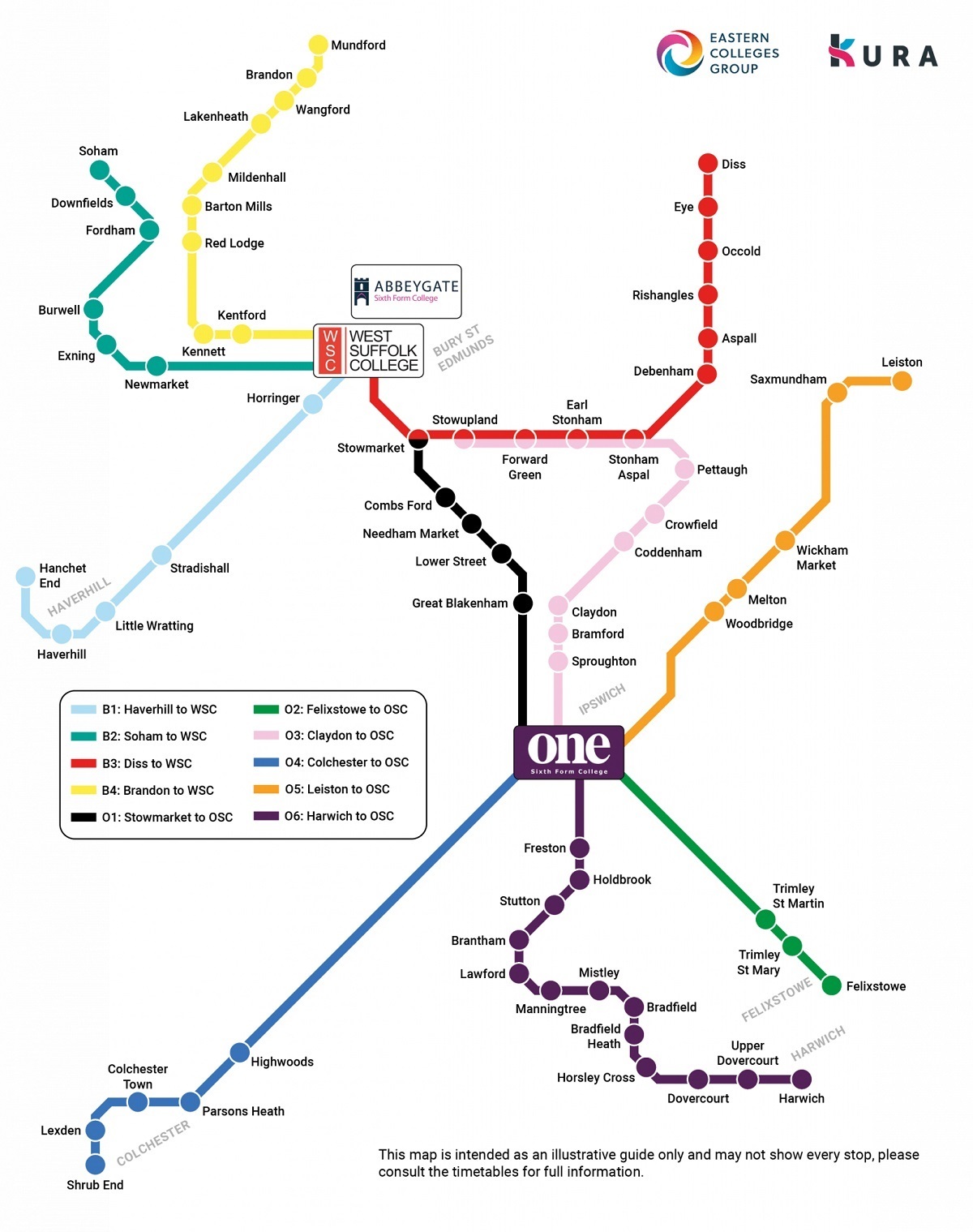 Other bus tickets
Suffolk County Council has a timetable of dedicated public transport for students which will provide easy access. Please refer to the following websites for further details.

Suffolk on Board - www.suffolkonboard.com
Rail Travel
Rail travel linked into the local Park & Ride shuttle bus service, which runs every 10 minutes, provides an excellent means of travel.

Greater Anglia
Greater Anglia is pleased to offer students a special discounted rate on season tickets purchased for travel to College by train. For further information please visit their website.
Firstly, you will need to get yourself a student railcard. These can be obtained from any staffed station ticket office or online using www.railcard.co.uk
Driving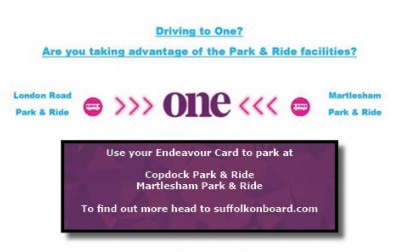 Cycling
Secure facilities are available at the centre to enable students to park cycles. To further support cycling the centre provides lockers and shower facilities for students who travel by bicycle.
Motorcycle / Scooter
Scooters are a popular form of transport for students travelling to the centre, and we provide parking spaces for both motorcycles and scooters within the car parking area.
Walking
Students who live within a three-mile radius of the centre are encouraged to walk to the centre to help promote personal fitness and healthy living.
Travel Costs
Assistance with travel costs may be available through Suffolk County Council's Post 16 Discretionary Travel scheme; further details and application forms are available on the Suffolk County Council website: www.suffolkonboard.com
Students who may require financial support can apply for the 16-19 Bursary Fund. Successful applicants can offset their funding award towards this cost.
Safe Travelling and Severe Weather Information
Please check the current Government and Suffolk County Council Guidelines for safe travelling during the COVID pandemic.
Key Sources of Information
If you have a query about getting to One please email us at transport@suffolkone.ac.uk