About Us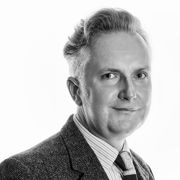 I have the privilege of leading the talented teaching staff and managers that our students encounter in their lessons each day. If you choose to study here you will have made an excellent decision, our superb teachers are one of the reasons that we have been an outstanding college for many years. We are lucky to have their fantastic expertise and I am sure that you will enjoy learning with them.
In the first instance our amazing building and our fantastic facilities will certainly impress you; but you will quickly discover that more importantly we are a very friendly community and that we value each individual. The college has a happy and purposeful atmosphere, and there is a real sense of partnership between students and staff.
Please contribute to college life and enjoy its many opportunities. We will enrich your subjects with trips, visits, fieldwork, "live projects" and guest speakers. There will be opportunities for you to participate in a variety of activities outside of your timetabled lessons too. We underpin everything we do with our three pillars; Qualifications, Character Strengths and Connections and we believe that it is through this combination of attributes that you will succeed and progress to an exciting future career with prospects.
The next two or three years at college is a precious time for you all. I can vividly remember my time at sixth form and it was transformative. Please make the best use of your time here, if you show commitment to your learning we can help everything else to fall into place.
Best wishes
Jake Robson, Group Sixth Form Principal
Aims and Objectives - One Vision
"To develop an inclusive and inspirational learning centre that sits in the heart of a collaborative learning community, where all talents and achievements are equally valued."
Click here to view our strategic plan, aims and objective
Using education as a catalyst for positive social change
Our intent is to use education as a catalyst for positive social change and prosperity for the community we serve, leaving no one behind.
Leading by example, EDI is part of everyday life, rather than a legal requirement
Building on the benefits of diversity within our leadership, teaching and support teams we will take an inclusive pedagogy approach to the teaching of our curriculum; to encompass the diversity of thought, life experience and identity
Ensuring that our statutory responsibilities in relation to equality and diversity are more than just met – they are exceeded and integrated fully into our shared services and everything that we do.
View full details about our public duties and our action plan
Governors
Chair of Governors: Sue Daley
Suffolk Academies Trust Headquarters, Out Risbygate, Bury St Edmunds IP33 3RL
General Enquiries: 01284 338732 | Procurement/Supplier Enquiries: 01284 716201 | Email: info@suffolkacadmiestrust.ac.uk
Click here to view our Governors
Leadership Team
Click here to view our Leadership Team
Ofsted
Click here to view our Ofsted Reports
Eastern Colleges Group
Find out more about Eastern Colleges Group
Local Offer

The Local Offer details the services available for children and young people with special educational needs and disabilities (SEND). Click here to go to Suffolk County Council website.
Offer at One
Please click here to view the Foundation Learning courses offered at One.
Facilities