Beauty at One
About
Our salon Beauty @ One provides amazing opportunities to have a range of expert beauty therapy treatments at incredible prices. It has two purpose-built, state-of-the-art beauty salons, which offer personalised beauty treatments to staff, students and members of the public.
Our facial treatments use the reputable Dermalogica skin-care range and for nail treatments we use Keaso nail-care products. Our trainee Beauty Therapy students carry out all of the treatments, in our plush, modern salons. All students are fully supervised by our Beauty Therapy teachers.
The salon is open during term-time and offers a range of beauty therapy treatments to Ipswich and the surrounding area. Students at One and external students can get 10% off when they present their student card, making our great beauty treatment rates even better.
Beauty Pricelist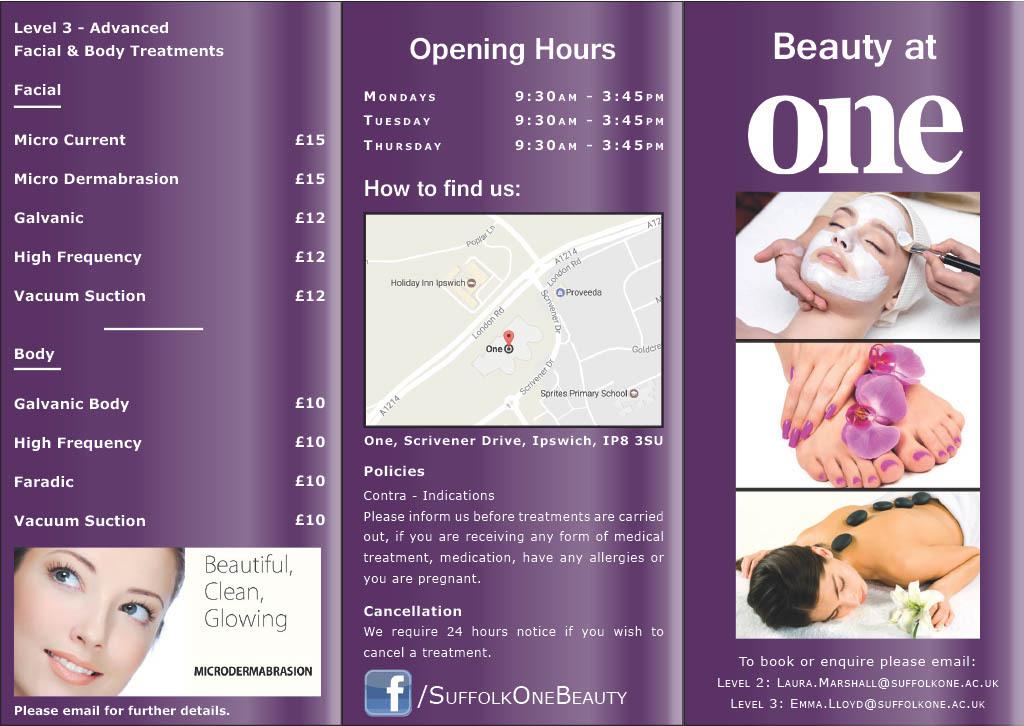 Beauty Treatments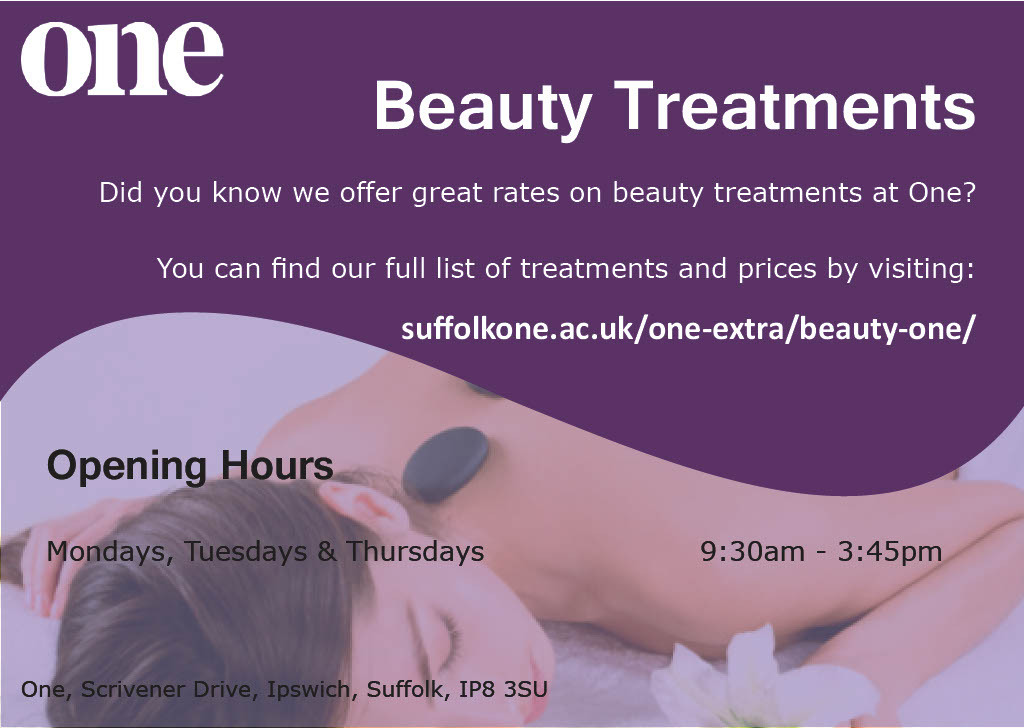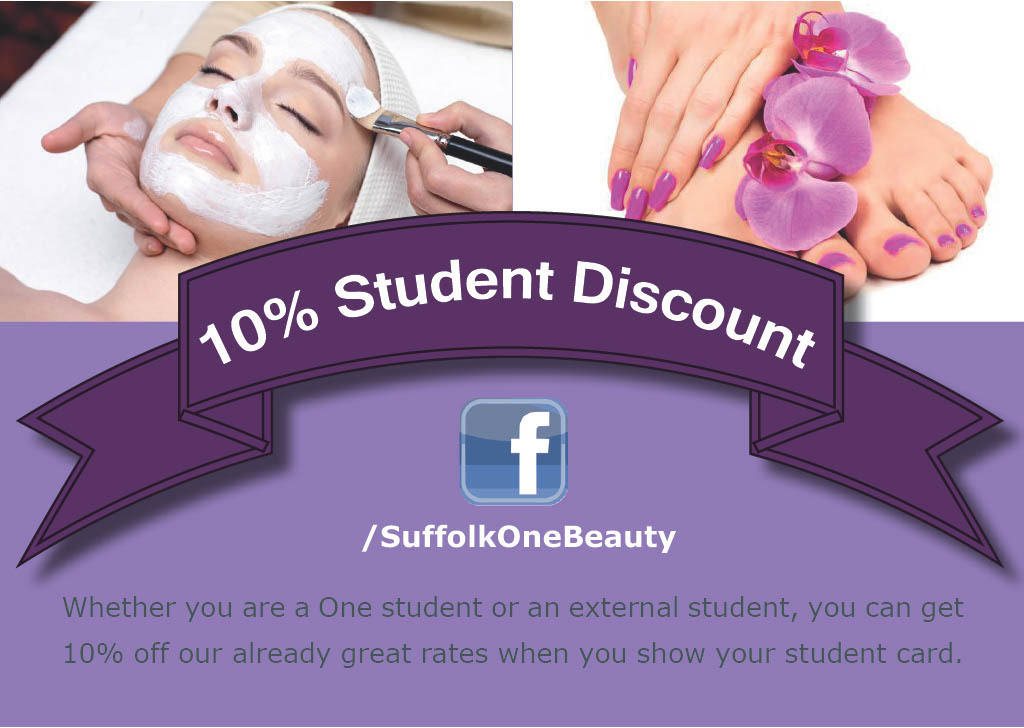 Contact Us
The Salon
One Sixth Form College
Scrivener Drive
Ipswich
IP8 3SU
Facebook page: https://www.facebook.com/SuffolkOneBeauty/
To book Level 3 treatments email: emma.Lloyd@suffolkone.ac.uk
To book Level 2 treatments email: Laura.Marshall@suffolkone.ac.uk
Please inform us at the earliest convenience if you are unable to attend your appointment. We only accept cash payments. Tips are accepted and can be given at your discretion.