Forest School Carbon Offset Project
Back

On Wednesday 15 March 2023, the new Vertas Grounds Team helped our Forest School students plant 20 new trees at One Sixth Form College.
The Grounds Team, run by Marcus Fuller, kindly donated a mixture of oak, rowan and maple trees to Rita Harden's Forest School learners and joined them on site to show how to plant them. The team are keen to develop the relationship, working alongside the students, offering knowledge, advice and support for the Forest School.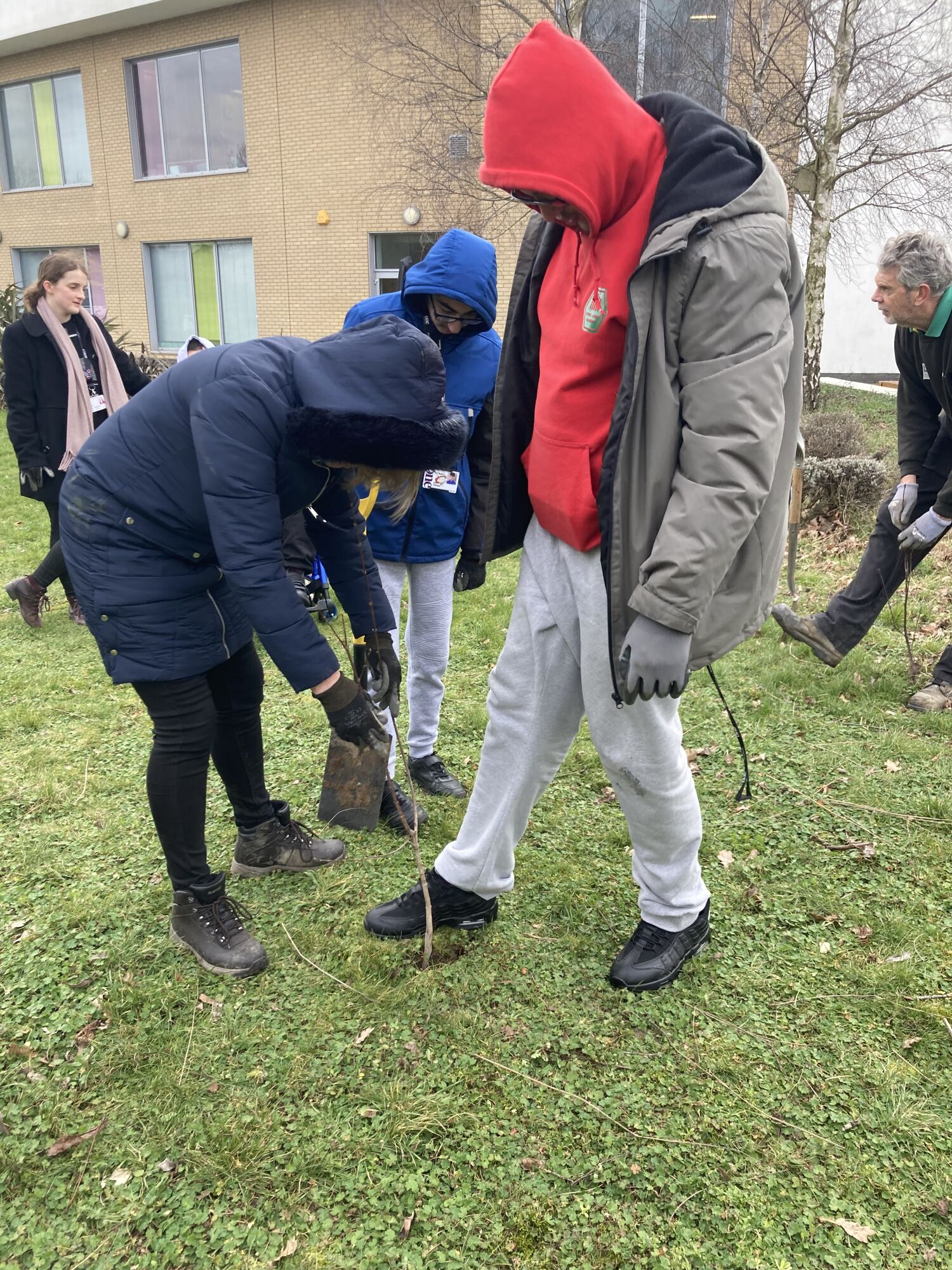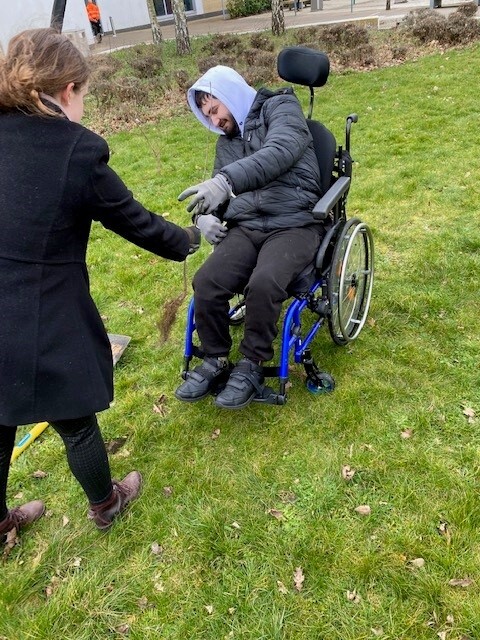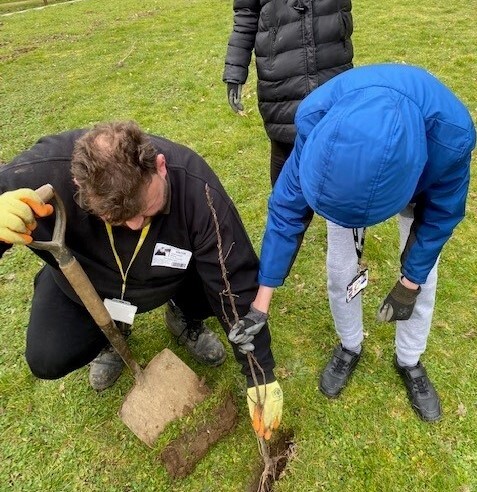 Over the past few years, the Supported Learning team have been working on many outdoor projects including the introduction of bug hotels, bird boxes, planting of fruit trees, bulbs and wildflowers, a campfire area and the makeover of the benches at the end of the grounds. All planned and implemented by our own students putting sustainability and the environment top of their agenda. You may have noticed the 'No Mow May' patch last year, which enabled students to monitor the different species of wildflowers and insects that visited.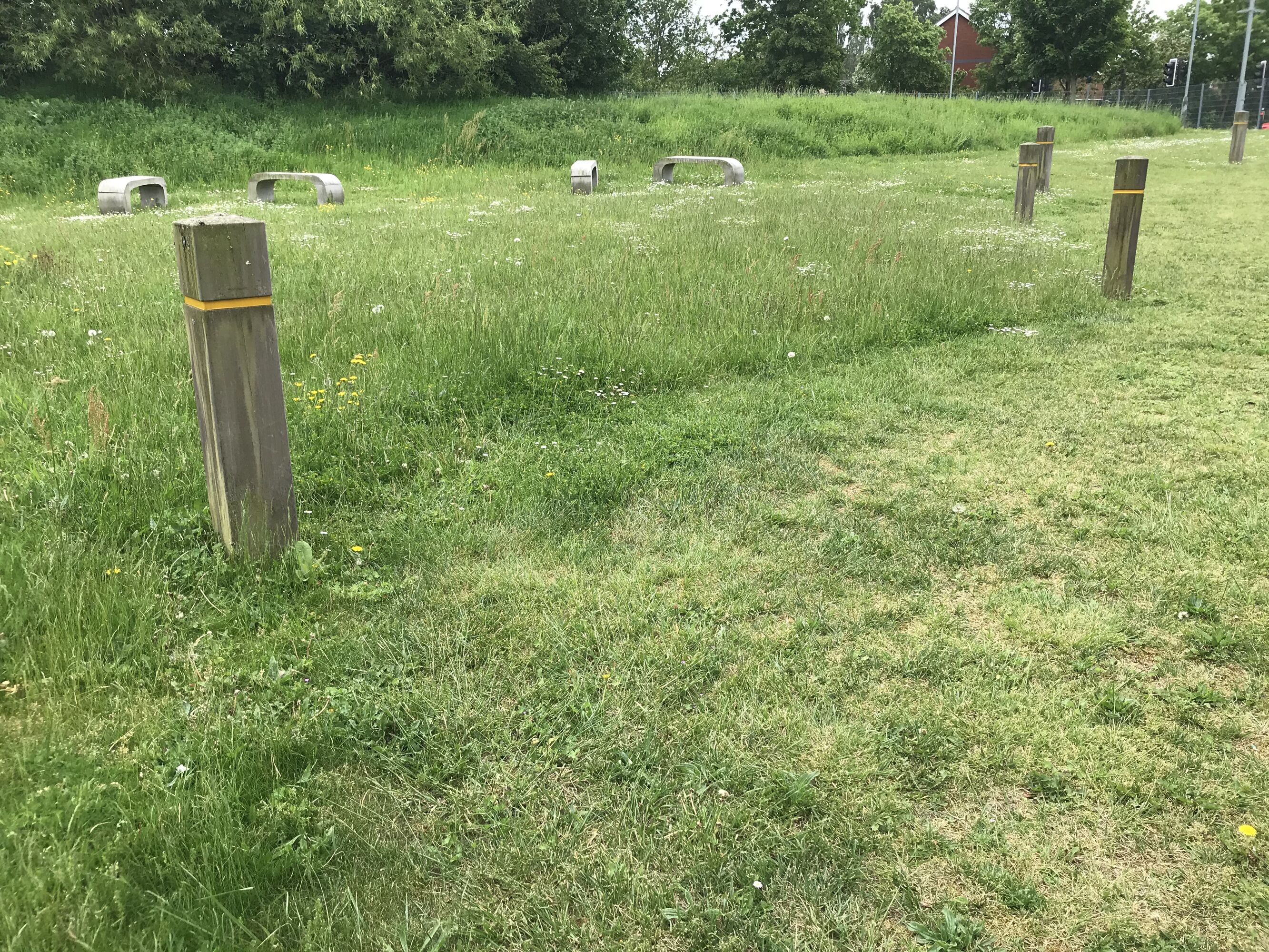 No Mow May
Many more ideas are being put into action, so please watch out for any signs popping up outside where work is taking place.