Electric Vehicles Provide Outstanding Training
Back

The Motor Vehicle Engineering Department at One Sixth Form College in Ipswich looks set to remain on the cutting edge of the latest vehicle technologies, with the recent purchase of two new training cars. The Toyota Prius hybrid and all-electric Nissan Leaf mean that the College will be keeping pace by providing a dynamic and relevant motor vehicle curriculum.
"These cars will help us to continue delivering first-class training." said Dan Sheldrick, Motor Vehicle Course Leader, "With the rapid increase in the number of electric and hybrid cars on our roads, many managers and garage owners are identifying a significant skills shortage in the motor industry; especially where electric vehicles are concerned. The training we can now offer, with the addition of these two cars, will have a massive positive impact in meeting this need."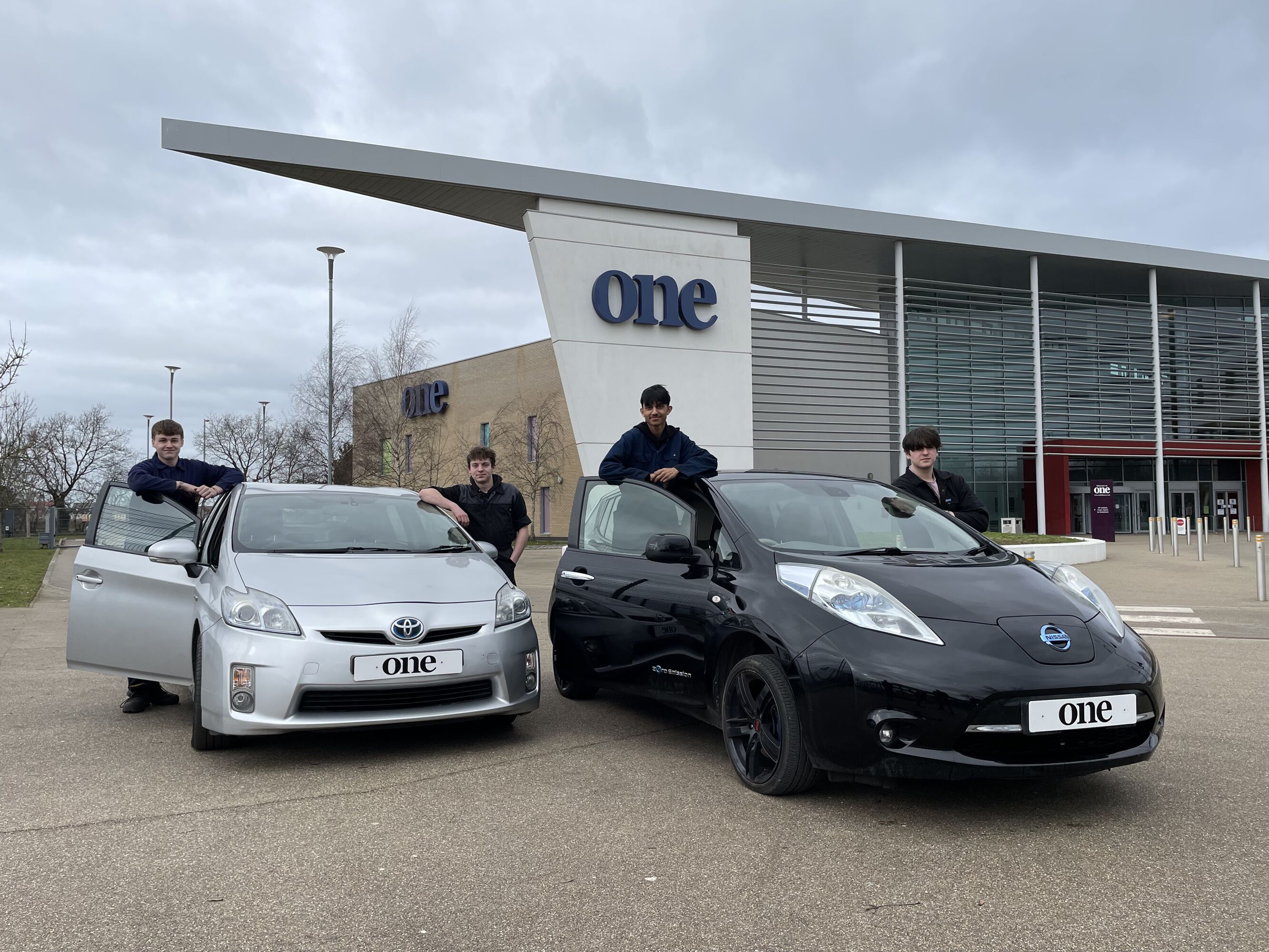 Level 3 Motor Vehicle students (from L-R) Nathan Brewer, Tom Bound, Hassan Ali-Khan and Joe Giblett, are keen to learn new skills on electric vehicles.
Motor Vehicle teacher at One, David Brown, who also runs his own vehicle diagnostic business, confirmed the urgent need for relevant electric vehicle training. "By providing our students with the essential skills required to competently work on modern cars, I believe we give them excellent prospects, as they seek a career in the motor trade."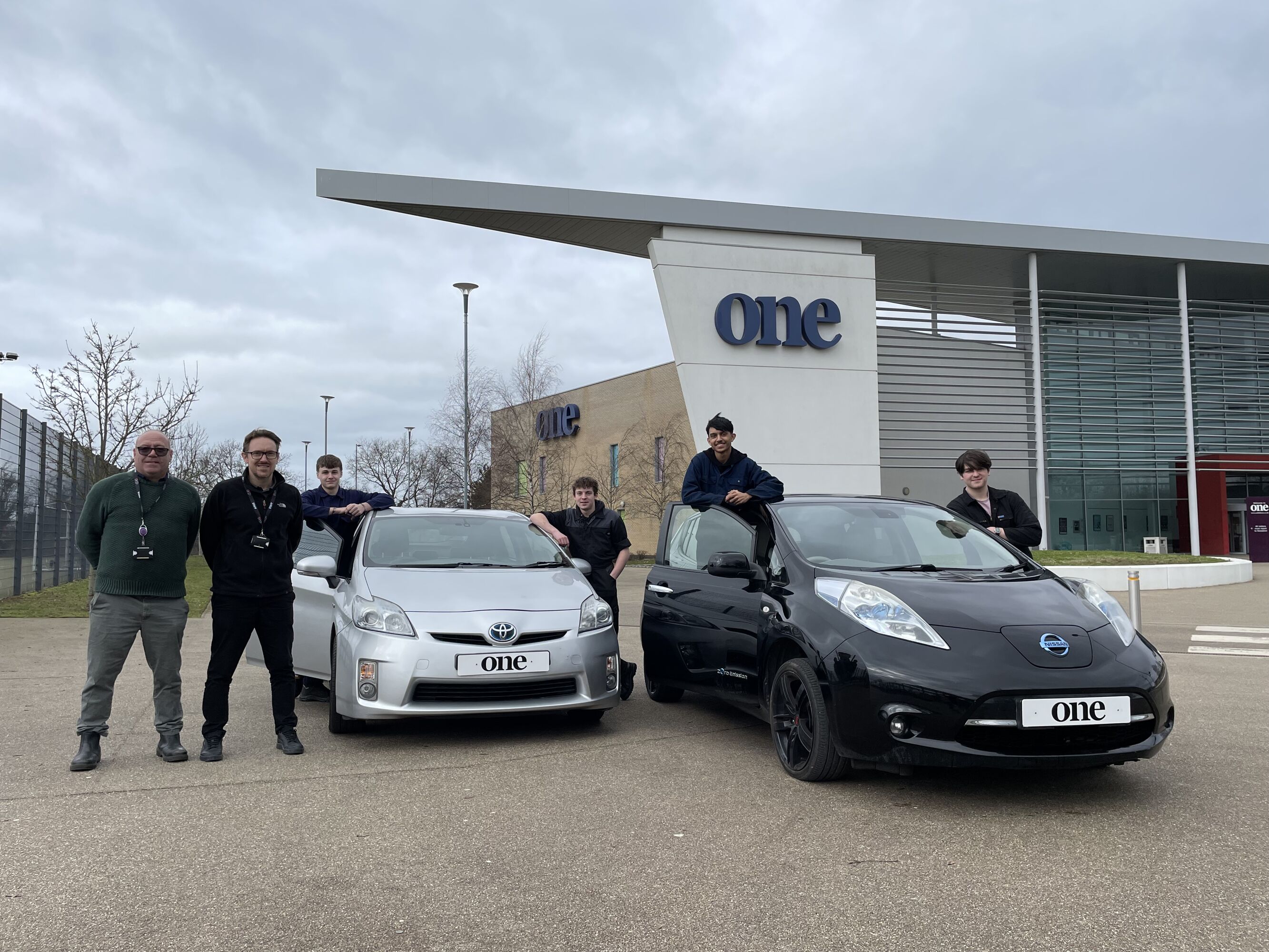 Motor Vehicle teachers, David Brown and Dan Sheldrick with Level 3 Motor Vehicle students Nathan Brewer, Tom Bound, Hassan Ali-Khan and Joe Giblett.
Through this significant investment the College, rated by Ofsted as 'outstanding', will not only continue to provide Motor Vehicle Engineering courses exceeding all the requirements of the industry's examining body (The Institute of the Motor Industry), but will remain one of only a handful of post-sixteen training providers offering a Hybrid and Electric Vehicle specific qualification.