Sixth form fundraiser raises hundreds for children's charity
Back

A quiz hosted by One Sixth Form College raised £260.00 for Children in Need.
The annual get together saw over 100 staff and students come together to participate in this event.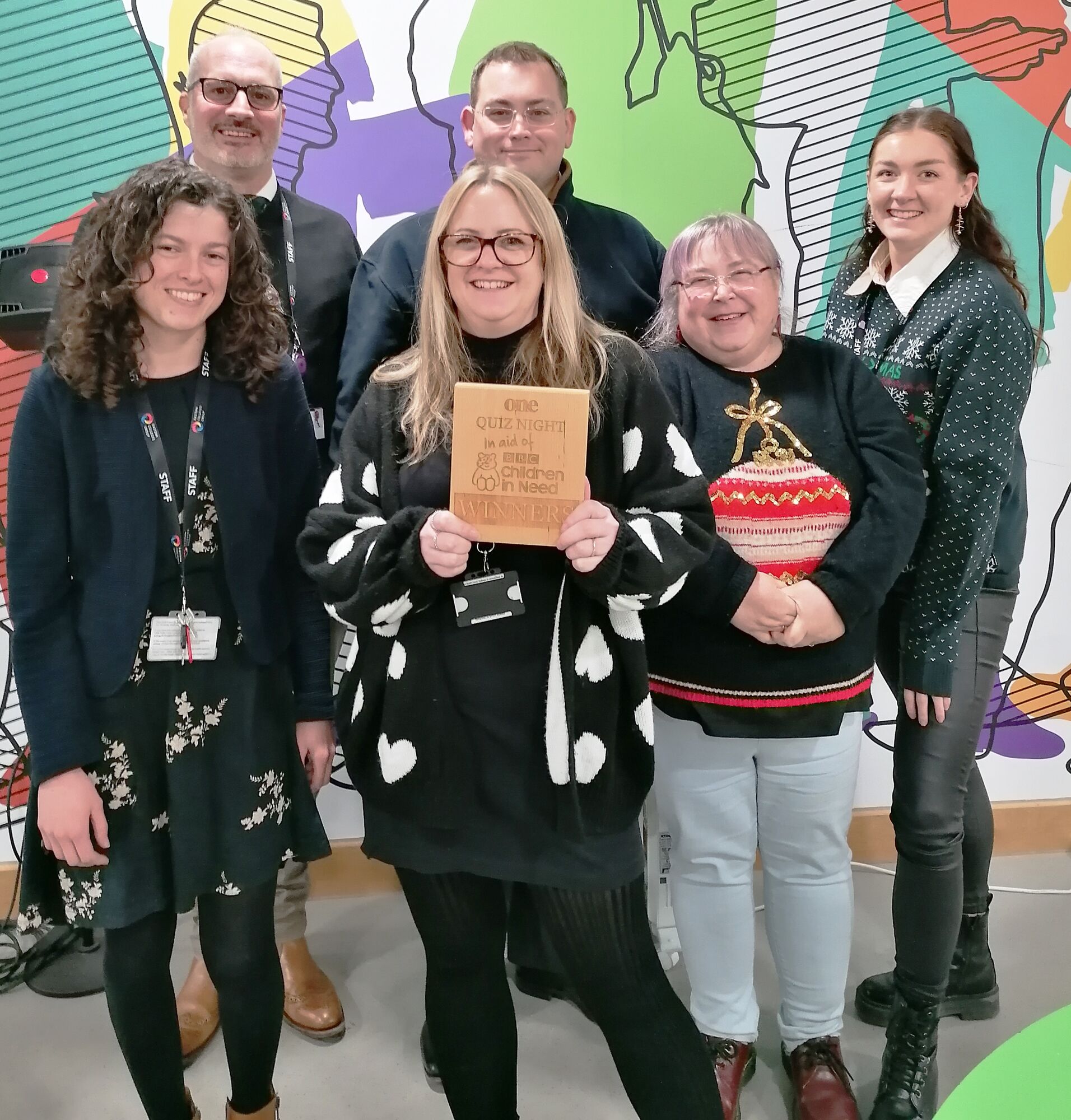 winning team - scoops top prize
In this hotly contested festive showdown, a team called that included deputy head of centre Andrew Adamson - scooped top honours, winning the much coveted Children in Need trophy.
Last year, staff and students celebrated '100 years of our BBC' by getting dressed up as iconic figures that have featured on TV shows over the years – also raising cash for Children in Need.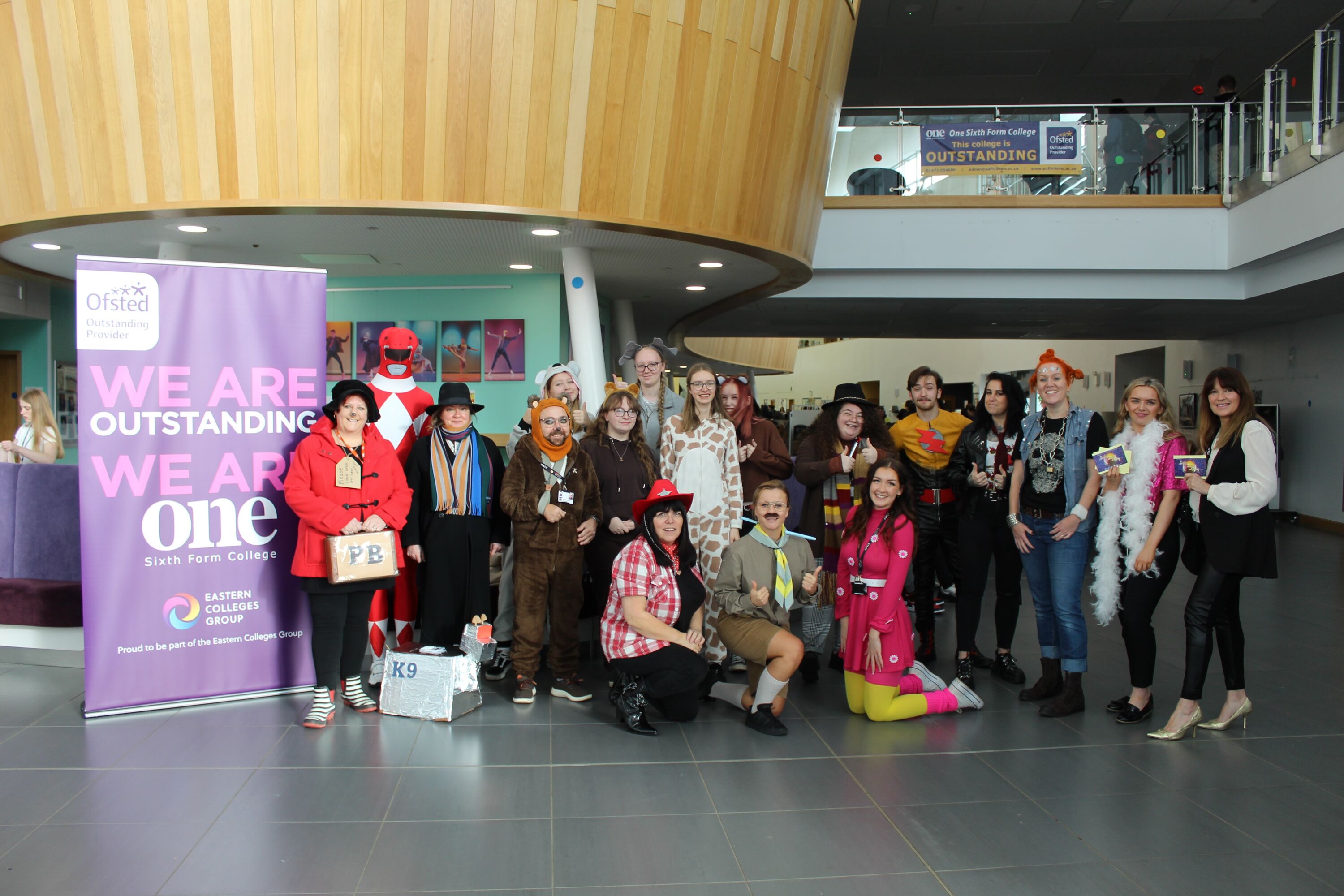 Children in Need dress up
This saw Viv from The Young Ones rub shoulders with Paddington Bear - and Dr Who went had a 'costume off' with Claudia Winkleman from Strictly Come Dancing.
Anna Bird works as a transition manager for the college and she was quizmaster during this occasion. Anna said: "It's always a pleasure to raise money and support the fantastic work undertaken by Children in Need,"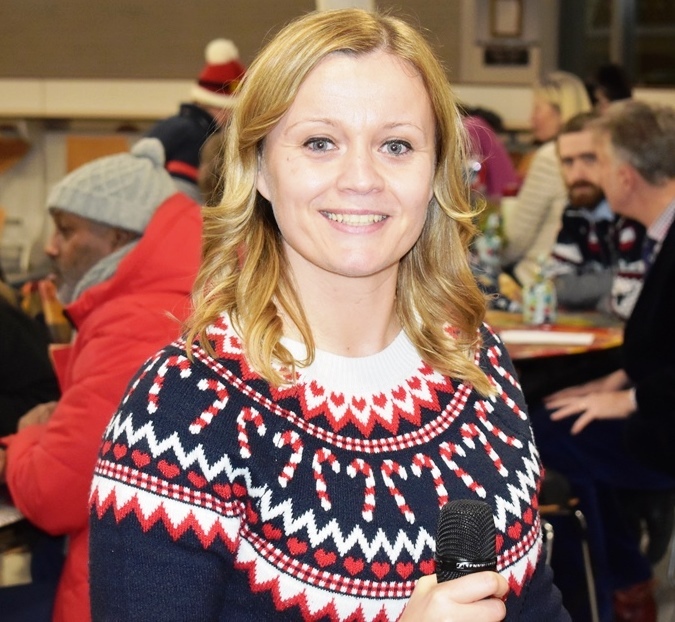 Anna Bird