One film students get to meet two Oscar winners in two days
Back

Hollywood double whammy for wannabe Spielbergs
Film and media students from One Sixth Form College (ONE) in Ipswich met two Oscar winners in two days.
Firstly, a group recently travelled to Pinewood Studios in Slough as part of an event called Futures Festival 2022.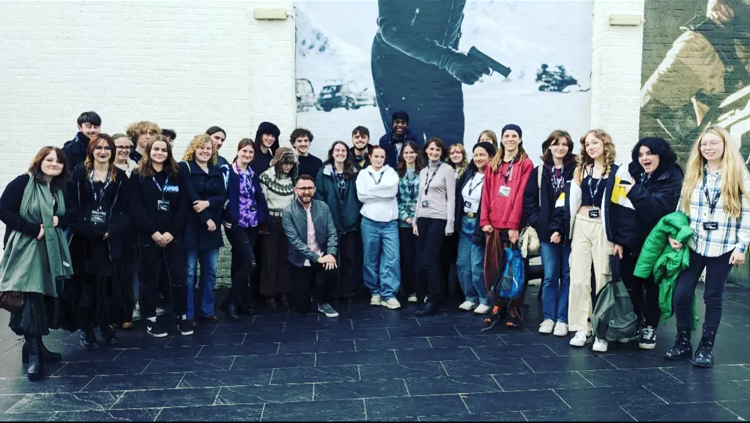 Students with Ali Plumb at Pinewood Studios
The aim of this event was to inspire and educate students about the career opportunities across the film industry.
During the occasion, learners took part in a Q and A session with the legendary Oscar winning producer of Chariots of Fire, David Puttnam.
They also met up with Radio1 film critic, Ali Plumb.
The day after this experience, a different group of learners travelled to The Riverside Theatre in Woodbridge for another Q and A with Asif Kapadia, the BAFTA and Oscar winner who was behind Senna, AMY and Diego Maradona.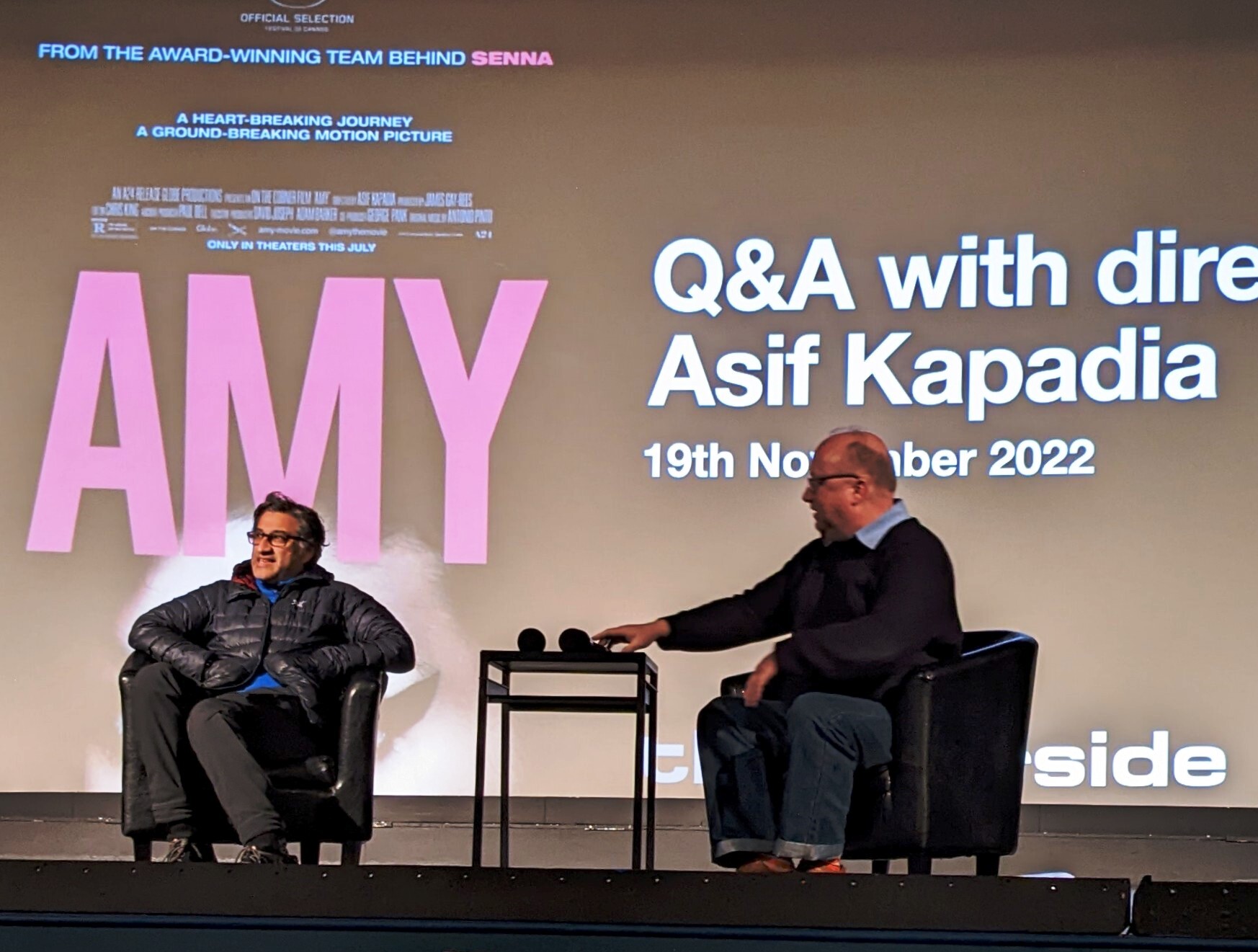 Asif Kapadia - Q and A in Woodbridge
Liza Putwain, the Head of Media at the largest sixth form in Ipswich said: "Experiences like these are priceless. To hear two respected giants of the industry talk so openly was an amazing experience. Lord Puttnam talked about Chariots of Fire and gave advice to students saying, you need to get your foot in the door and once you have done this, then work hard, be trustworthy and reliable. For the students to have direct input from an Oscar winner seems like a once in a lifetime experience, so to then have a second talk from Asif Kapadia the next day was incredible."
Last year a group of students were involved in a talk with Edgar Wright, the filmmaker behind Shaun of the Dead and Hot Fuzz.
Later in the year, students will be experiencing another visit to Pinewood. Students and staff are also looking forward to welcoming back former alumni, such as George Mattock who is currently making a name for himself in the media industry.