Suffolk potter and his philosophy has grown since leaving sixth form and starring on TV
Back

An artist from Bury St Edmunds who starred in the hit TV show called The Great Pottery Throwdown, wheeled his way back to the place where he used to study and hosted a masterclass.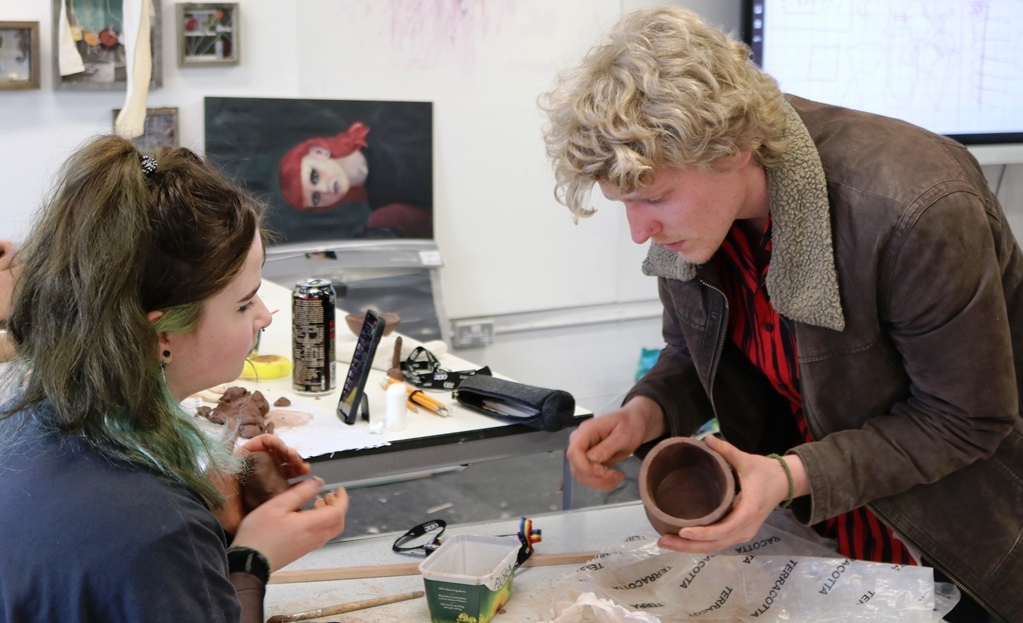 26 year old Henry Moore studied on a level four art foundation programme at One Sixth Form College (One) in 2014, describing this experience as 'the best year of education in my life'.
After making a name for himself as an artist, Henry came back to One this week and spent a day giving advice to current students.
Continuing on the theme of his time at One, Henry – who grew up in Ipswich - said: "It was freeing, the learning was quality and the opportunities it gave me were incredible."
In terms of coming back to his former place of study, he said: "I was a bit nervous but I really enjoyed coming back and talking to the artists. I think the fact I used to study here made the experience more 'real' for them."
Course leader for the level four art course at One, Emma Connolly, said: "It was great for the students to hear from a full time artist who used to be on the same course as them.
"Personally, it filled me with a great sense of pride to see Henry. He had previously hosted a zoom call during lockdown, but it was even better to see him face to face for a full day workshop. The students learnt so much and what he taught them was very relevant to their programmes."
Three students involved in the masterclass also spoke about the visit.
18 year old Alfie Fryatt is off to Manchester Metropolitan University next year. The Ipswich resident, said: "Seeing a former student doing so well inspires me. This experience has been one of many I've had at One.
"Being a student here has allowed me to go down lots of different artistic paths and it has helped me find the one that I love."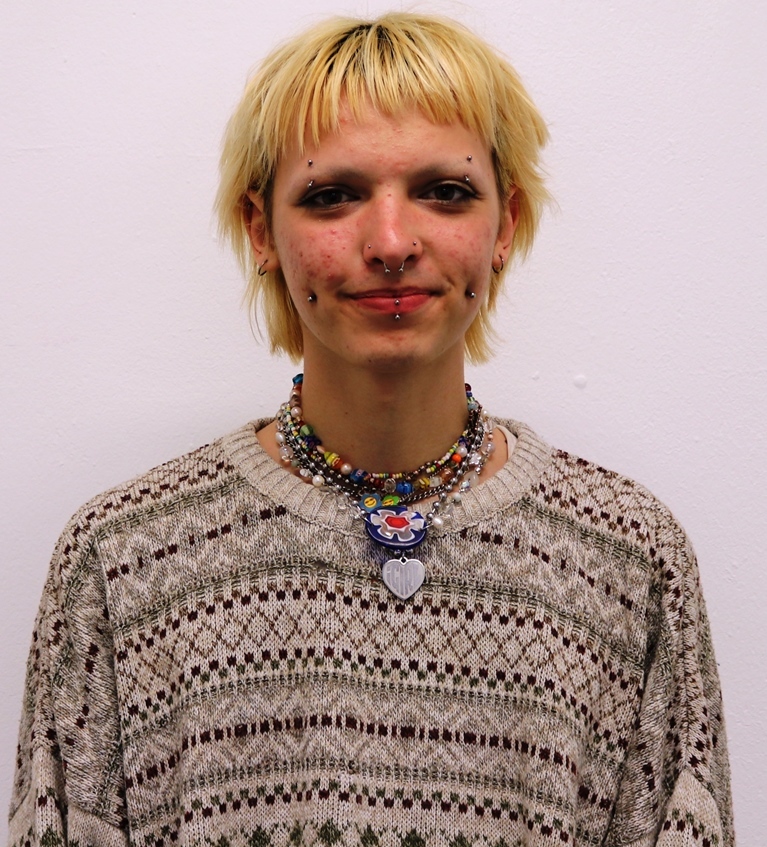 Alfie Fryatt
19 year old Lucien Kelnam is from Ipswich. Lucien is going to the Norwich University of Arts to study animation next year. Lucien said: "Pottery and ceramics is quite a unique craft to go into - so to see someone local participating in that – and to get their advice - was really cool."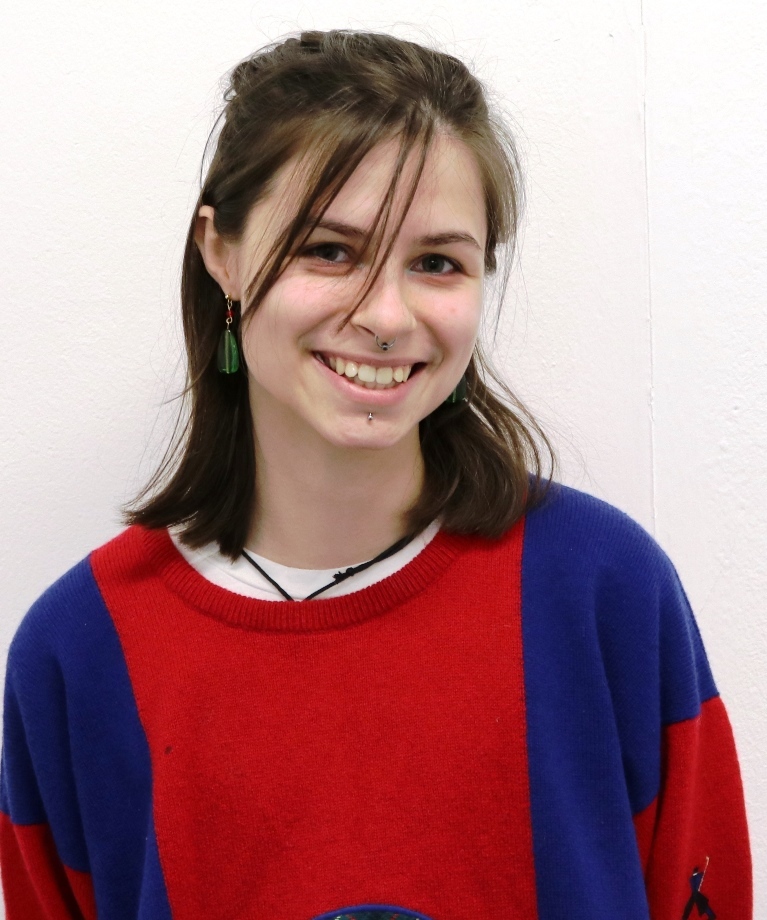 Lucien Kelnam
19 year old Seb Manners from Ipswich is off to study architecture at Newcastle in September. Seb said: "It's nice to see an artist get into the limelight who studied on the same qualification as me."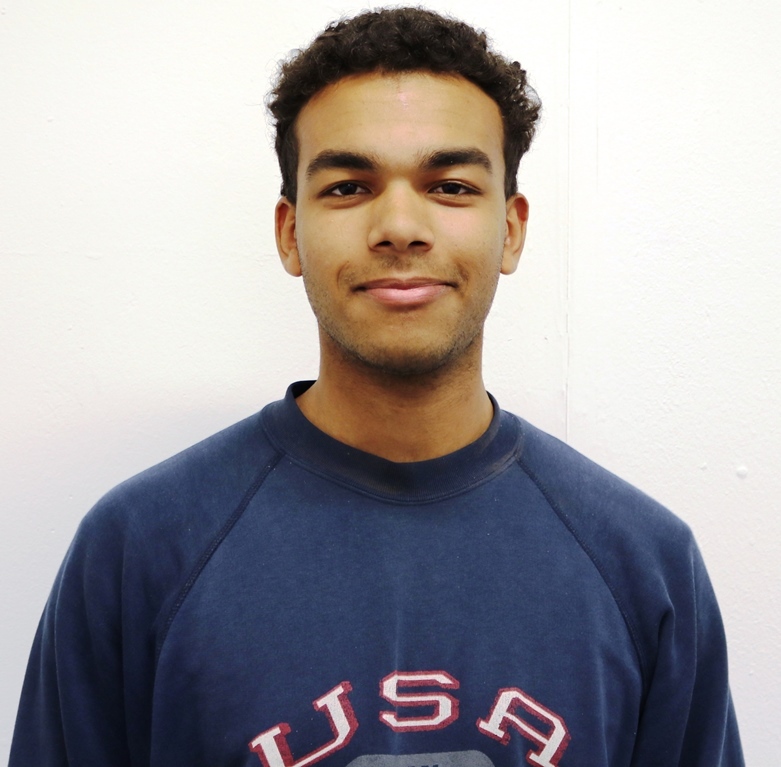 Seb Manners
After his TV experience on Channel 4 where Henry made it to week seven (there were ten episodes in total), Henry continued: "It's been over a year since filming finished and I think it changed my life for the better. It gave me the exposure and confidence to develop my art. By coming back to places like One, I can give something back to others coming through. I'd do another show like this (Great Pottery Throwdown) in a heartbeat. And I'd come back to One again if they'd have me."
Henry can be seen at a variety of exhibitions and craft fairs in this region and beyond. He also teaches workshops and added: "I don't ever want to stop pushing the boundaries of my work and my advice to other artists is if you don't know what you want to do right now, don't worry about it. Do what you enjoy - work hard - and things will happen."