Full Speed Ahead for Motor Vehicle Students
Back

We recently welcomed Mercedes Benz Ipswich to One to speak with our Level 3 IMI Motor Vehicle students. Branch Manager Carl Beer and female apprentice technician Carmen spoke about employability skills and careers in the industry.
They were also joined by Master Technician Steven, who brought their new all electric vehicle. Steven talked about the technology on the car and about the new diagnostic processes. This was an extremely valuable training opportunity for our trainee technicians and the students were very excited to hear about future employment opportunities with Mercedes listening to hints and tips on how to get into the industry and be successful.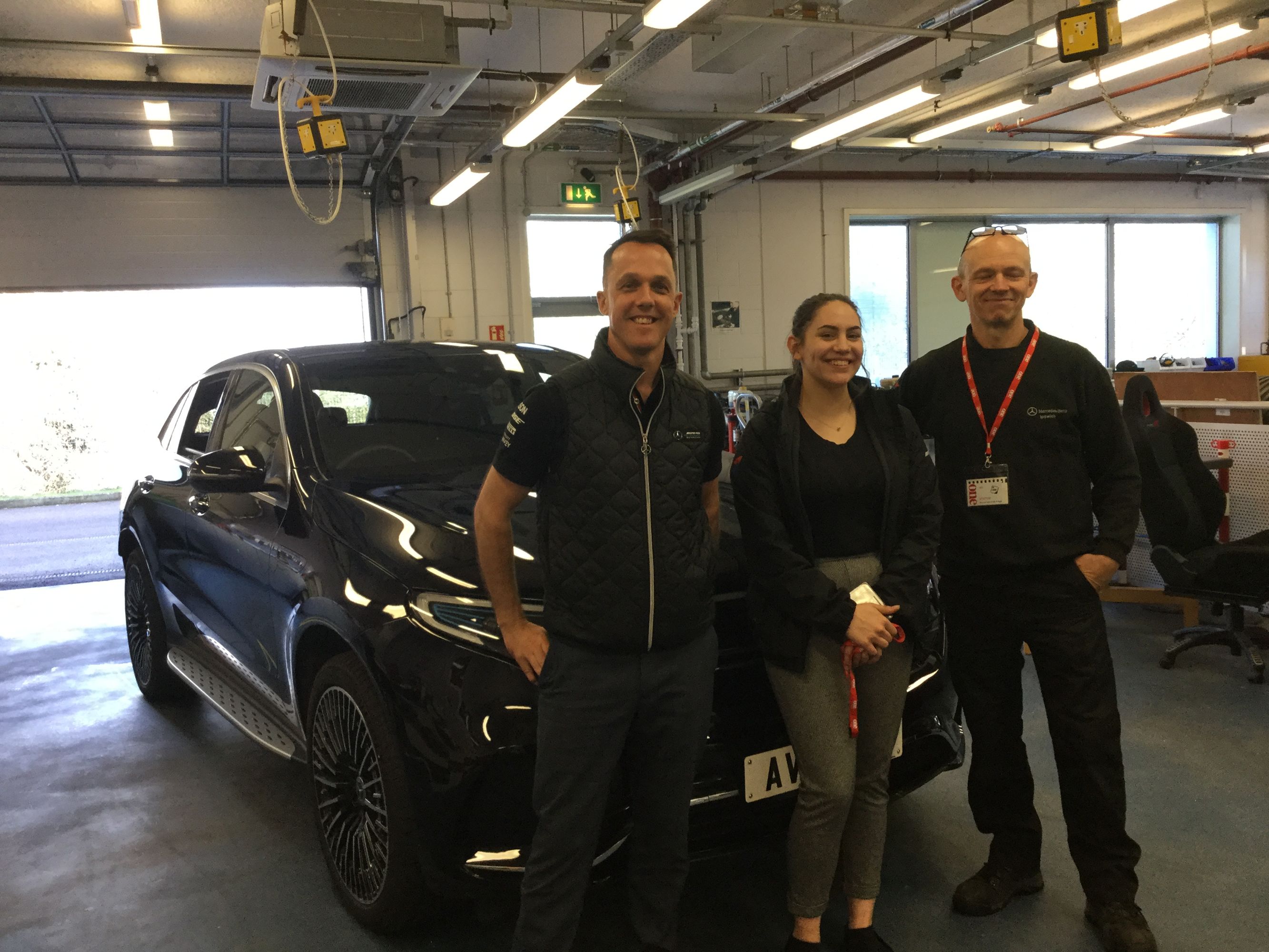 Photo of Mercedes Benz Ipswich visitors.
Our students also benefitted from an air conditioning training day in college on 21 March, delivered by Simon Lee from Autoclimate. The session has helped prepare Level 3 IMI Motor Vehicle students for their exam and practical assessment, along with providing them with a vehicle air conditioning gas licence. Students were shown how to use the brand-new and state of the art dual refrigerant air conditioning machine. Autoclimate very kindly provided this session to students free of charge.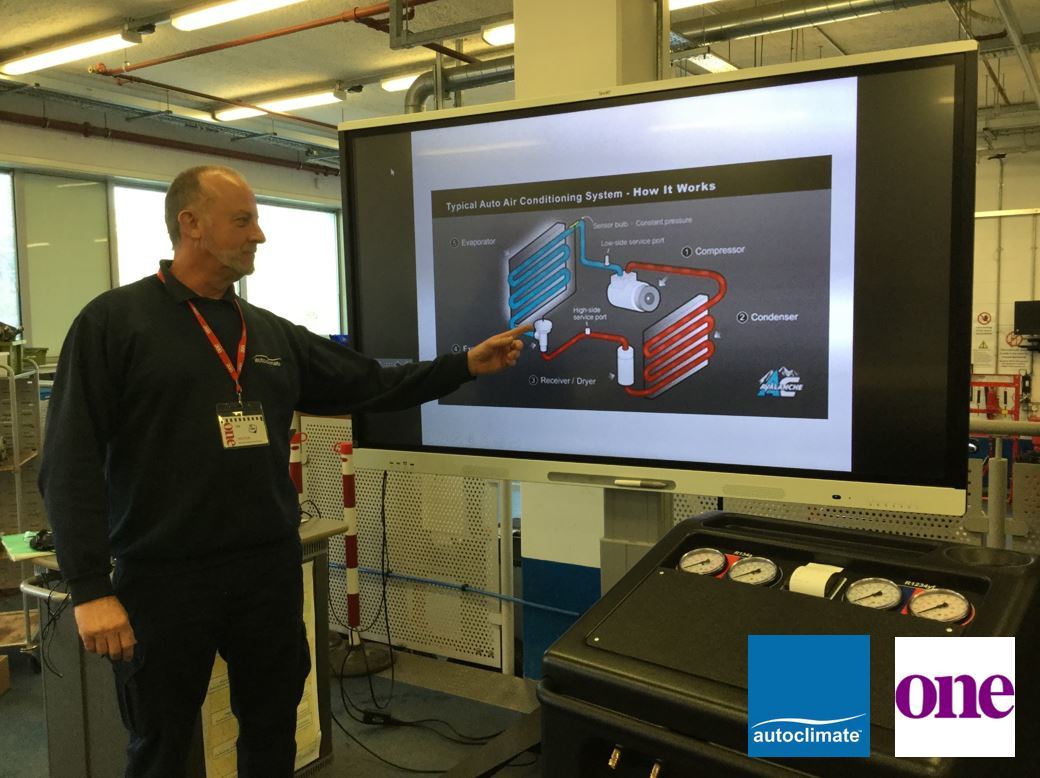 Photo of Simon Lee from Autoclimate.