Alfie Fryatt from Ipswich would love to become the next Tracey Emin.
Back

"Emin is a huge inspiration. She recently married a stone in her garden. I base most of my work around shock and so does she," said the 18 year old One Sixth Form College (One) student.
Alfie was nominated as a rising star by art foundation teacher, Emma Connolly, but was suitably humbled by the acclaim.
"It's nice to get recognition and praise for your work. It's quite motivating."
Alfie's style is hard to pin down: "I guess my work stands out. It's quite controversial. It's mainly based around biology and I don't stick to one thing."
After One, Alfie – who has designed tattoos for themselves - will be heading to university and hopes to one day make it as a freelancer as well as cultivating an art scene in the county.
"It would be nice to collaborate with others and have a young art scene like there is in London. There never seems to be any exhibitions of young artists in Ipswich or East Anglia. It would be nice to change that."
You can discover Alfie's art work by visiting: @alfiefryart
Royal Academy of Arts.
She said: "I sent my work across to the Academy and out of 33,000 submissions, my piece was one of 200 chosen for display. People work their entire lives to get acknowledgement on this scale and I did it at the age of 18. It was surreal and someone ended up buying one of my pieces. That was pretty amazing."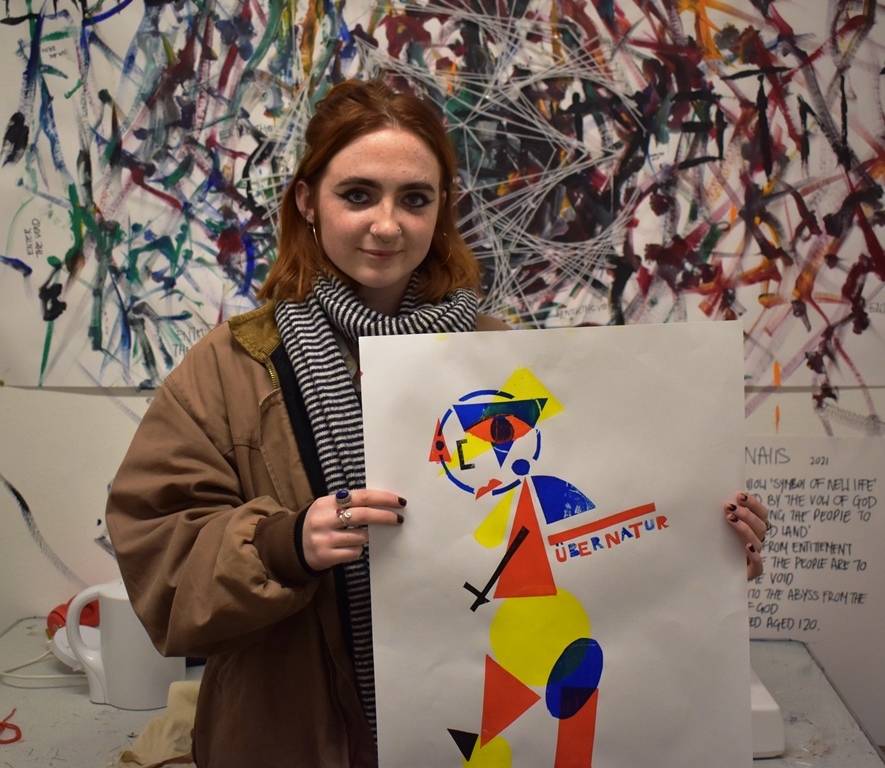 Rozi – who now studies on a level four Art Foundation course at One Sixth Form College (One) - wants to produce work 'that stands out'.
"I always have a motive to start with. It might be political or personal and I use lots of different media and mash things together. "
After One, Roz wants to go to university, possibly do a Masters and then she might become a teacher.
"Art should be for everyone. I'd love to show future generations that."
You can check out Rozi's art via her Instagram account: @rozisartpage