Harry Potter and Minnie Mouse appeared at sixth form for Children in Need
Back

Harry Potter met Minnie Mouse in a fancy dress contest for Children in Need at One Sixth Form College (One) on Friday 19 November 2021.
Those are some of the costumes that staff and students wore as part of their annual effort for this beloved national campaign.
The college community based in Ipswich also took part in a cake sale, a raffle and a guess how many sweets in the jar competition.
Teacher of health and social care, Sarah Warnes, said: "The whole theme this year is that 'together we can make a difference' and this is why we came together to support this year's effort.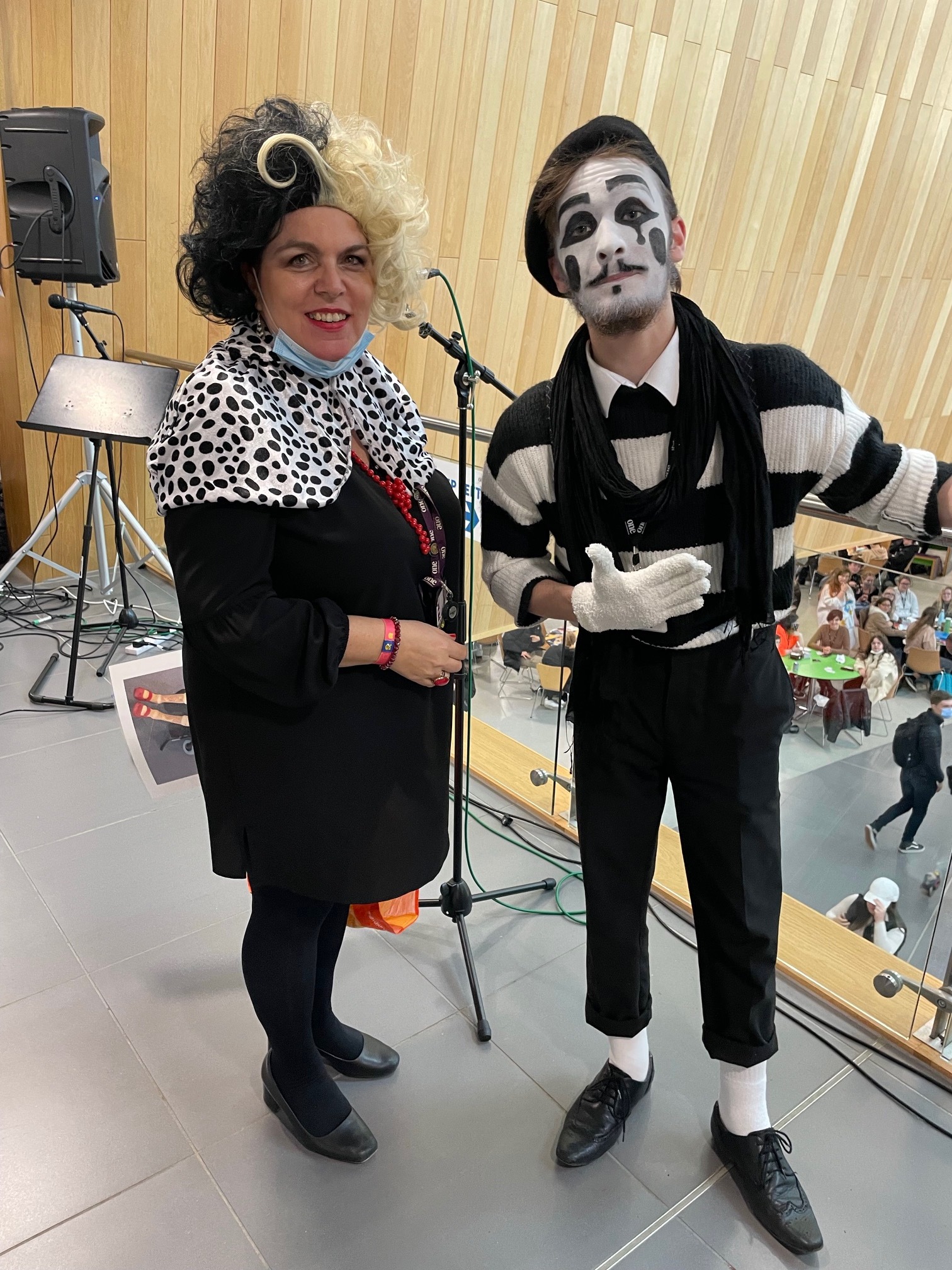 "As a teacher of the next generation of care workers, this campaign is very close to my heart."
16 year old Chloe Petch from Hadleigh came along dressed as Draco Malfoy (from Harry Potter). She said: "Helping out children less fortunate than you is important."