Sixth form says 'oui' and 'si' to languages during ongoing campaign
Back

sixth form in Ipswich is on a mission to champion foreign languages to young people in Suffolk and beyond.
One Sixth Form College (One) based on Scrivener Drive, and part of the Eastern Colleges Group, has seen numbers for those on A-level language programmes steadily rise during the last five years.
This year, they have just started teaching Spanish (as an A level) and they host a popular voluntary Italian lunchtime class that attracts around 20 learners during lunchtime sessions.
Results (in languages) last year were the best they have ever been.
One talented chanteuse got to the final of a song writing competition run by the Institut Francais, while two debating teams took part in a national debating competition. French students at the College have also been meeting online with students from a lycée in Ipswich's twin town of Arras in northern France, and with the support of the Ipswich-Arras Association will be taking this link further with a face-to-face exchange in 2022.
And this week, the college hosted an event ahead of European Day of Languages that is taking place across Europe on Sunday 26 September 2021. The campaign was set up by the Council of Europe in 2001 and aims to celebrate the rich linguistic diversity that exists across Europe, including European languages but also those spoken by the millions of people who live here from other continents.
The specific event at One saw seven guest speakers give short presentations on a variety of different countries, languages and cultures.
Organiser of the event is Claire Robinson, teacher of French at One. She said: "We weren't able to hold this event last year, but are delighted that students have come forward again this year to share their "superpower" of bilingualism and a taste of their language and culture with the wider College community. This year we have mini-lessons in Albanian, Portuguese, Romanian, Yoruba, Pidgin and Lithuanian ahead of this important international campaign that we are delighted to support."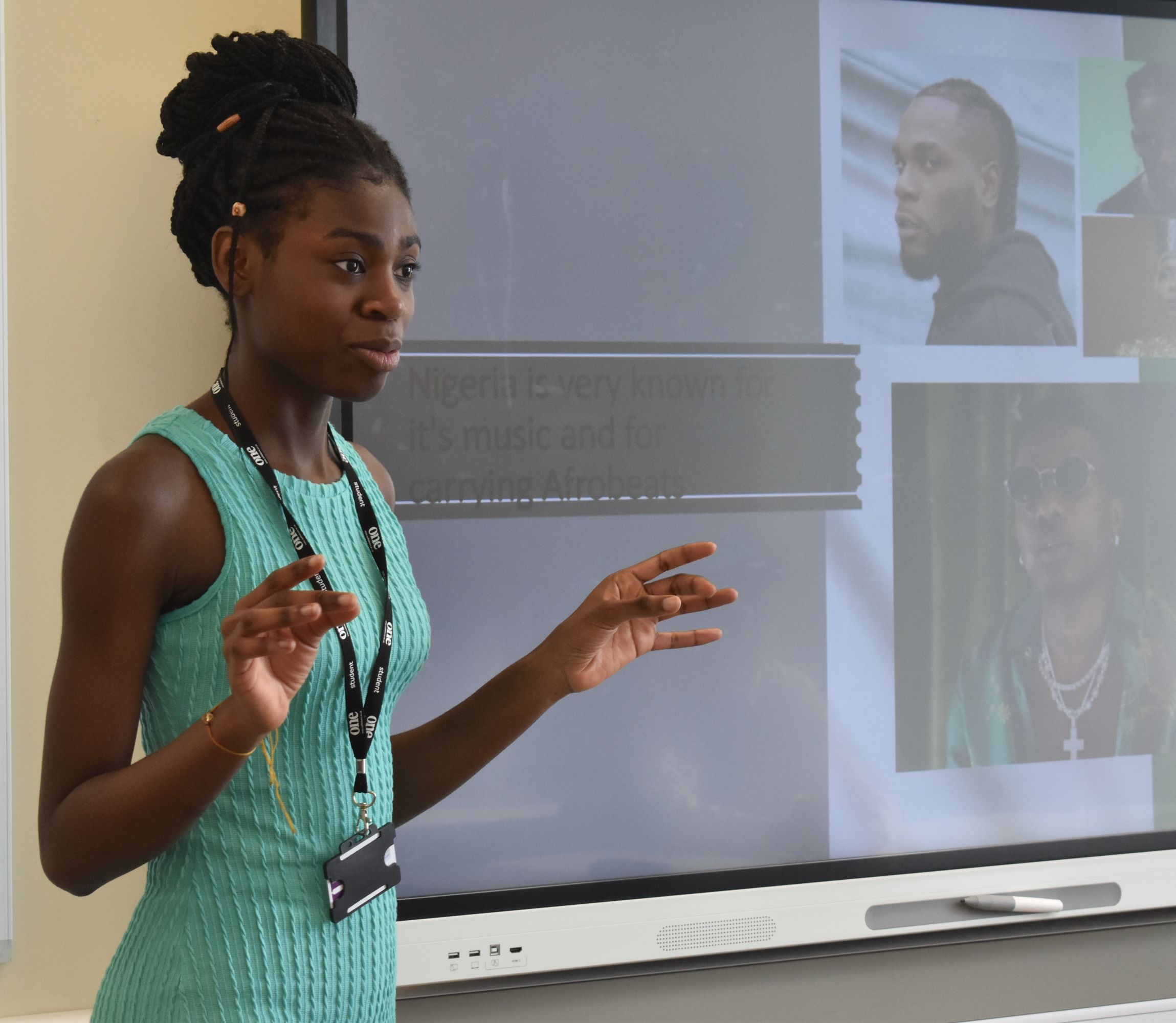 Eniola Olaleye, 17, Ipswich did a talk about Nigeria. She said, "I hope these events will help give other people an appreciation of other languages and cultures."