The careers fair that is helping students get jobs
Back

'Last year, eight students gained jobs or degree apprenticeships thanks to this event'.
That was the message from Ben Hagan, one of the organisers of an engineering careers fair at One Sixth Form College (ONE) in Ipswich.
Ben (head of engineering at ONE) worked with his team to create this two day occasion that gave 42 learners the chance to hear from six different organisations where they were able to make contacts and learn more from industry professionals.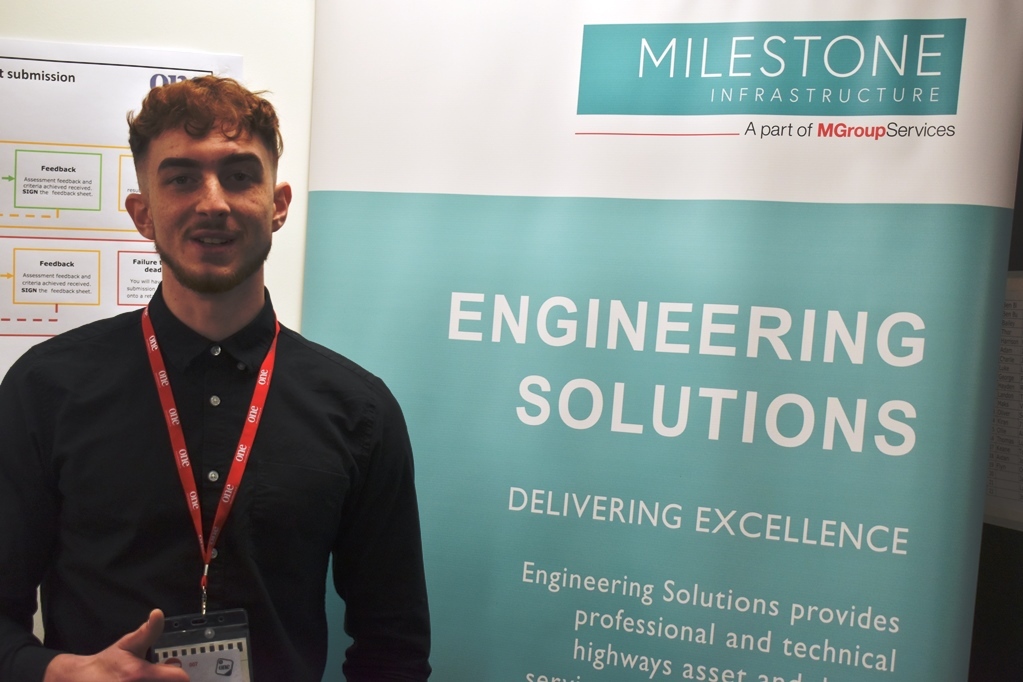 Christian Settcr
Some of the guest speakers included Christian Settcr, 18, from Ipswich. Christian studied on a level three programme at ONE last year and is now working for Milestone Infrastructure.
Christian said: "I attended this event last year, approached Milestone, got offered work experience and now I'm a trainee engineer. Having these events give you a flavour of what you can do in the future. I liked coming back to represent my company and I enjoyed talking to current students. I'd recommend ONE to others – people used to travel two to three hours just to get here."
Like Christian, Charlie Dando, 19, from Hadleigh also secured a job thanks to last year's event.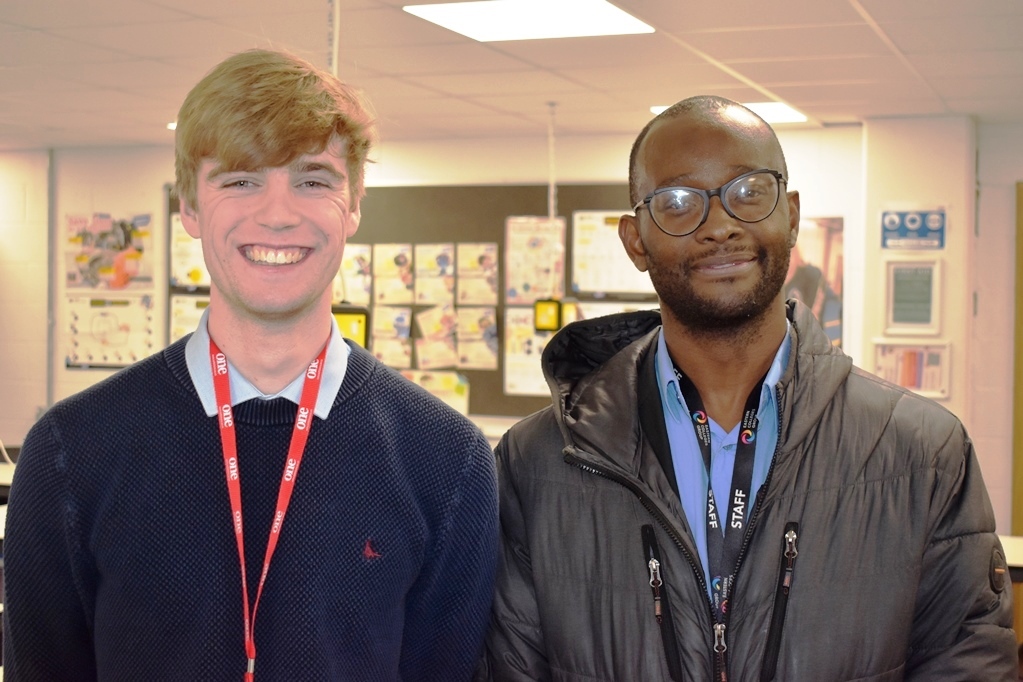 Charlie Dando with former lecturer Ben Hagan
Charlie is now on a degree apprenticeship with Superstructures. He said: "I really enjoyed the Superstructures lecture last year so I contacted them and eventually secured a position on a degree apprenticeship. I was able to explain my role to current students, talk about the company I work for and it was nice to come back. Being here (at ONE) was really nice and probably one of the most enjoyable times in my life."
Ben Hagan (head of engineering at ONE) reflected on the event by saying, "Students get work experience opportunities and create connections. They also get to hear about all the job opportunities. The industry links we have were praised by Ofsted during our last visit, so these partnerships are something we are very proud of. Aside from this event, we are also working on a 'live' project with the Port of Felixstowe."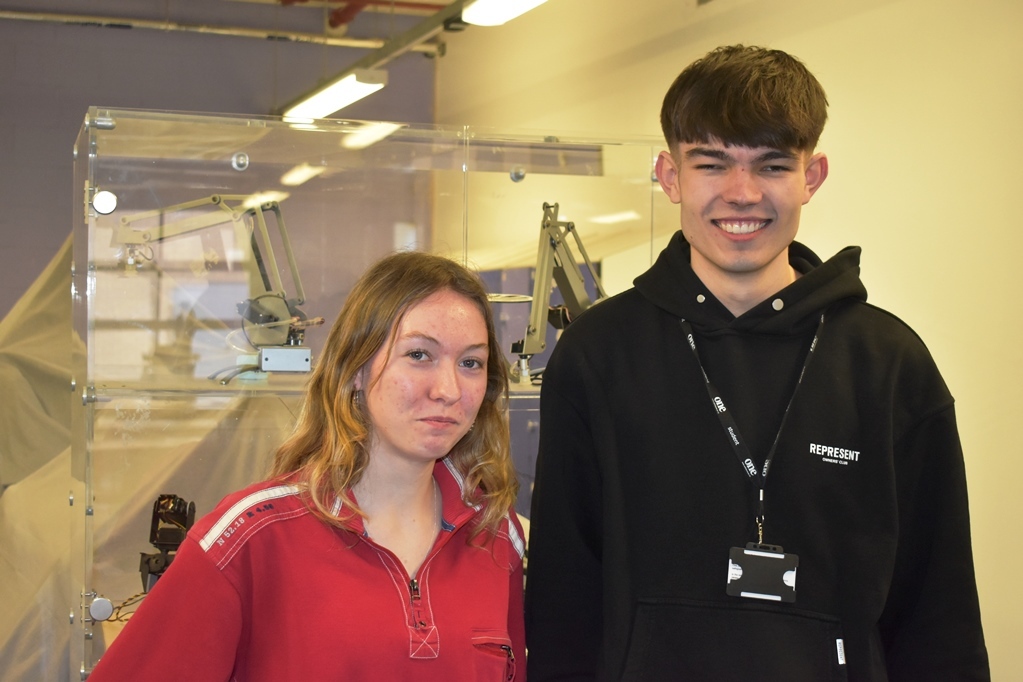 Beatrice Walker and Luke Schartau
Beatrice Walker, 17, from Clare is currently on a level three engineering course. Beatrice said: "Hearing from former students who now have jobs was inspiring. This event helps us see the next steps."
Luke Schartau 17, from Ipswich is also on a level three engineering course. Luke said: "The whole world stems from engineering and this (event) is helped me see what is actually out there. It makes it (the world of work) seem more real."