WOW! (World of Work)
WOW (World of Work) festivals are a series of monthly European Social Fund supported sector-focused events based at the University and Professional Development Centre of the Eastern Colleges Group, Western Way, Bury St Edmunds (what3words: ///campus.branch.unwind).
Each event provides mentoring, networking and lecture opportunities that bring students face-to-face with business and industry professionals.
Participants will be inspired to explore career paths, employment and work placement opportunities and gain advice and insight into progression routes for both study and the World of Work.
For all enquiries and to book a stand, please email caroline.margarson@wsc.ac.uk
The project is part funded by the European Social Fund.
Book your Year 12 and 13 school visit
Select your event below to book your school visit for your Level 3 and A Level students (Year 12 and 13). There is a separate form for each event.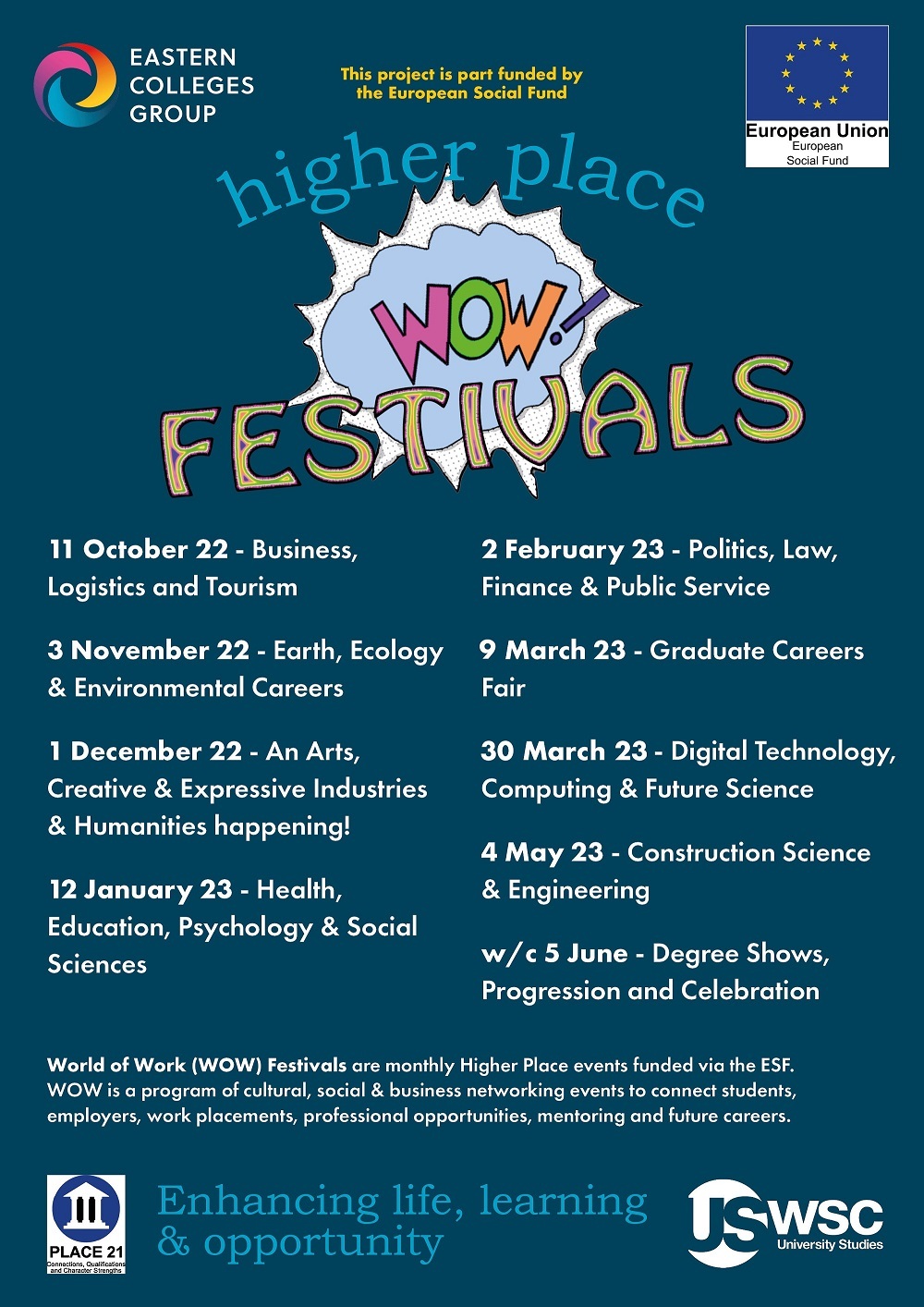 More details about each event
Earth, Ecology and Environmental Careers - Thursday 3 November 2022
An Arts, Creative and Expressive Industries and Humanities happening! - Thursday 1 December 2022
Health, Education, Psychology & Social Sciences - Thursday 12 January 2023
Politics, Law, Finance & Public Services - Thursday 2 February 2023
Digital Technology, Computing & Social Sciences - Thursday 30 March 2023
Construction Science & Engineering - Thursday 4 May 2023